Simon Conference 2019
Release Date: Sep 23, 2019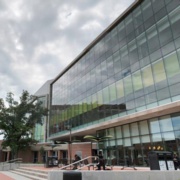 Simon Conference for Young Researchers in Risk Management and Insurance November 22-23, 2019. Register here by November 8, 2019.
Young minds are a wonderful source of fresh, disruptive ideas in the definition, pricing and mitigation of risk. Unencumbered by traditional approaches to risk management and insurance, this next generation is primed to think about risk in emerging areas such as cyber-insurance, autonomous cars, and climate change and offer new insights on traditional actuarial topics.
This conference seeks to put a spotlight on the next generation of actuarial scientists, risk managers, and quants. It encourages postdoctoral fellows, graduate, and undergraduate students (with or without PhD/Fellow/Associate co-authors) to communicate their ideas to a supportive and diverse audience. Mid-Michigan provides the ideal setting for this groundbreaking meeting, and we look forward to welcoming the world to Michigan State University to celebrate the next generation of risk scientists.